Search Engine Optimisation (SEO)
There are many aspects to getting a good ranking for your website – and the rules are always changing. A site that ranked really well a few years ago but has not been changed since, may well be much lower in the rankings now. That's why we recommend that you take care of your core business and let us look after your optimisation.
Some of the factors that affect search engine rankings are:
Use of Mobile Friendly techniques
Page Title
Use of H1 Tags
Use of Alt tags
Well written content
Page Load time
Back Links from pages with a good Page Rank
Sitemaps
Meta Keywords and Description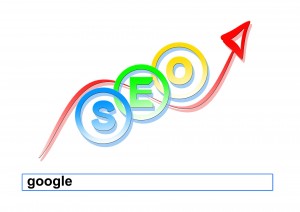 We can help you, whether we are building you a website from scratch, rebuilding your website or reviewing your existing site. We can review your existing website for all the above factors and produce a report with our recommendations for improving your search engine ranking for specific keywords.
ONLINE BUSINESS DIRECTORY LISTINGS
We also offer a service whereby we will submit your details to the leading Business Directories on your behalf. This again will help your search engine ranking. We will submit to the ones that matter and avoid the ones that could actually harm your ranking because the search engine sees them as "link farms" – sites set up purely to offer backlinks to websites for the sole purpose of boosting rankings.
Take a look at the video below to finsd out more about listing on the top online business directories: