Affordable Solutions For Local Businesses
Every Good Local Business Should Have A Website
We are a local, family run business that creates websites for local businesses and organisations. So many people use mobile devices to access the internet these days that we only build responsive websites so they will look good on any device.  All our sites are also fully secure. These two measures help you to get a decent ranking in Google and other search engines, but we also take other measures to optimise your site for your desired key phrases.
You may think that very few people will use a website to find you. But you'd be wrong. The vast majority of people will now check out a company by looking for their website. If you don't have one, there's a good chance they will simply move on to the next one that does- i.e. the business will go to one of your competitors.
Additionally, having a website means many prospective customers can find the information they want and so this reduces the number of phone calls you get interrupting your working day.
We would strongly recommend every small business to invest in a website, even a basic one is better than none. A decent website will often generate more business than advertising in print. Very few people these days will contact a business as a result of a printed advert. If they want to find a tradesman, they will use Google or other online search engine.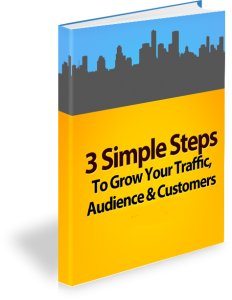 As a thank you for your interest, we will send you a free eBook outlining 3 simple steps that you can take to grow your business this year.
Whether you want:
a mobile website,
a website redesign,
a brand new website,
SEO advice,
testing of your website,
help promoting your website
we can help you out and we won't bust your budget.
We are based in Blackwater on the Hampshire / Surrey / Berkshire border and can meet face-to-face with companies and organisations across the whole Blackwater Valley – Aldershot, Farnham, Farnborough, North Camp, Camberley, Yateley, Sandhurst, Crowthorne. If you live further afield, we can still create and host your website, but communications will be via email, telephone or Skype.